EVENT! Featured Readings by Dammit Authors Amanda Roskos and Seth Roskos at 61C Cafe (1839 Murray Avenue, Squirrel Hill-Pittsburgh) on Sunday, July 31 @ 6:30 p.m.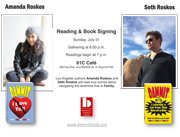 Meet Our Authors & Read Samples of Their Stories
Author Resources (login)
Click here to learn about this book!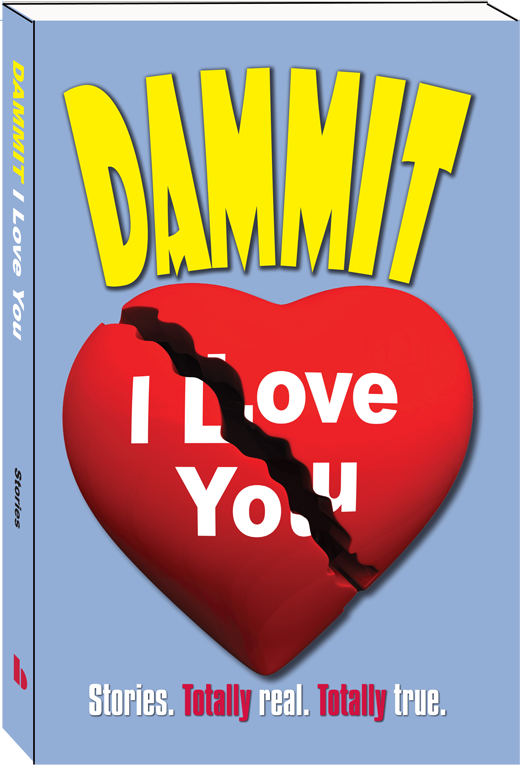 What people are saying...
"This collection's a songbook, love's stories retold, hard to put down, close to the heart."
Ellen McNeal, Author of Taking on Water, Weaver, Editor for The Comstock Review
"This notable collection of fifteen stories of love is as varied in tone and taste as the individually wrapped candies in a Valentine's gift box."
Howard Jay Smith, Author of Beethoven in Love: Opus 139 and Opening the Doors to Hollywood


"Fifteen ordinary people with extraordinarily loving hearts
."
Debra Metelits, Author of Wise Older Woman: Growing in Grace and Sass
THE AUTHORS
(click a name to read samples)

Megan Arnold • Bari Benjamin
Brent C Dill • Ellen E. Hyatt
Thomas Johnson • Judy Jones
Lisa L. Kirchner • Stevie Leigh
Will Link • Susan Martin • Michael Moran
Amanda Roskos • Deborah Ross
Jodi Teti • Richard Zielinski




P.O. Box 8243
Pittsburgh, PA 15217-0243
www.BrandtStreetPress.com
info@brandtstreetpress.com

Book Design by Mike Murray, Pearhouse Productions
Trade Paperback, Kindle and Nook eBooks, iBook
Ask Your Retailer to Order It!